Welcome to the website of The Windjammer Inn, Dartmouth - bits of the site are still under construction as we desperately try and work out what we are doing, so please bear with us!

We are a family run and proudly independant freehouse set in the heart of beautiful Dartmouth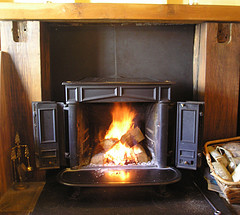 You젦ind us with a welter of flower baskets in the summer and by following the smell of woodsmoke from the chimney of our open log fire in the winter

We are lucky enough to enjoy a free rein when it comes to choosing the suppliers of our food and drink, and we are very fortunate to be blessed with an amazing array of brewers and butchers, farmers and fishermen in South Devon - have a look at the 尰liersࡧe for more details.

The Windjammer also has its own commercial fishing boat, the Nancy Ellen, who will be landing seasonal fish and shellfish from later in the year.

As well as being family run - you may meet four generations of us here when Nancy and Charlie are off school - we are also family friendly and well behaved 墠trained㨩ldren and dogs are most welcome. We offer a childrens menu at lunchtime and early evening, and can often provide a smaller portion of dishes from our full menu.